New Master Technician at Byrne and Maguire
Byrne and Maguire is very excited to announce that we have a new Master Technician working for us.
Mel and Tommy with Peter on presentation of his Master Technician certificate.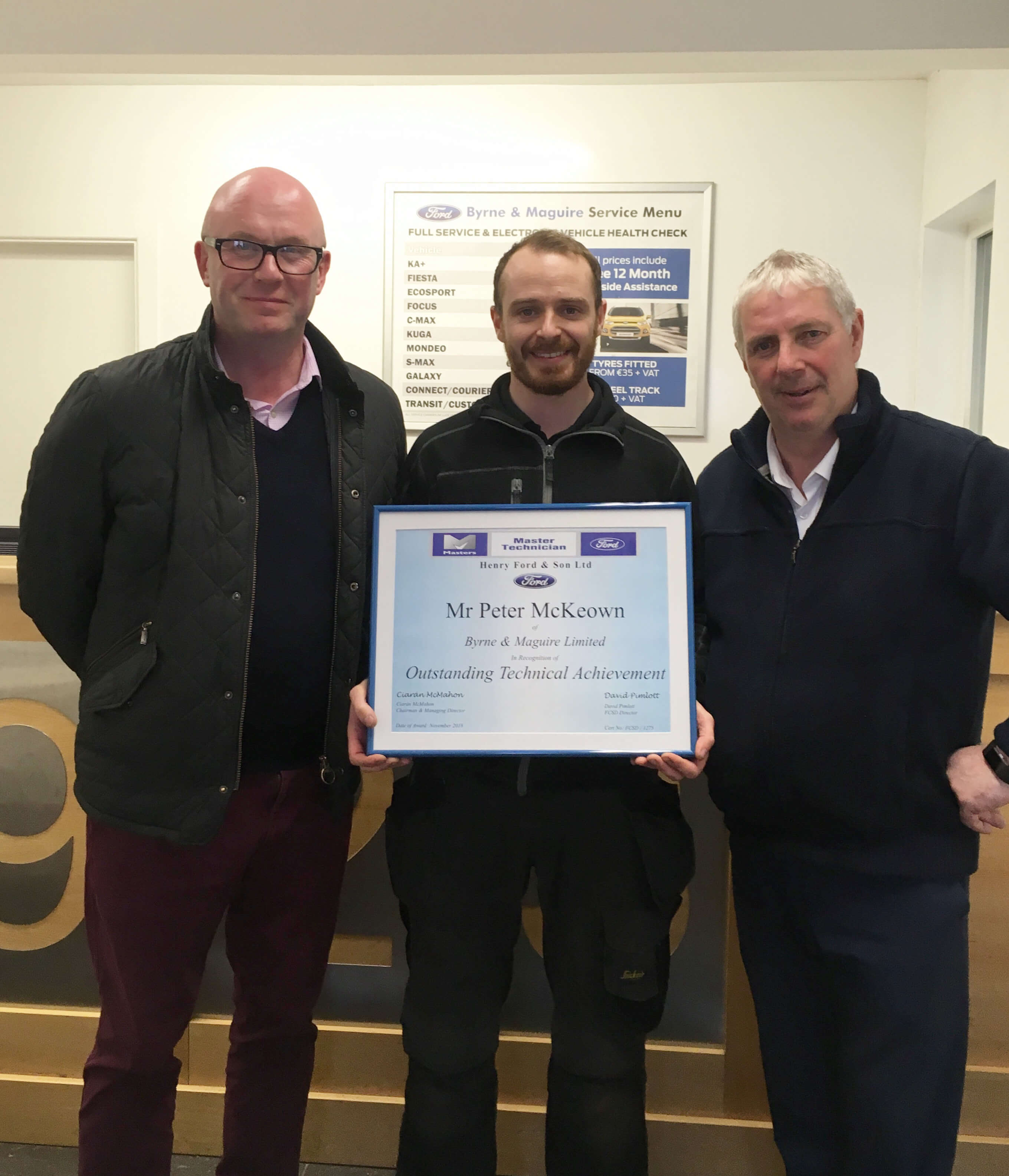 Peter joins the elite ranks of Ford Technicians after 5 years training and becomes the 2nd Master Technician in our Busy service dept.
Well done Pete, we are all very proud of you!